Artistic Beauty: Where Fashion and Lace Trim Converge
The concept of artistic beauty is something that has been embraced and admired for centuries. It has been featured on the catwalk and the high street, and has become a popular aesthetic choice for women in search of a timeless style. However, when fashion and lace trim are brought together, something quite magical occurs.
The combination of fashion and lace creates a unique and eye-catching look that is often at first understated, but then truly captivating. The delicate fabric, intricate stitch-work and delicate layers add depth to a look that is never underestimated.
The beauty of amain textile co.,ltd combined with fashion is also versatile. From high-end luxury dresses for special occasions with intricate beading to more casual and affordable daywear, lace is a perfect addition to a wide range of styles and can dress up even the plainest of garments.
With so many different colors, patterns and variations, adding lace is an excellent way to customize to your individual style and create a timeless wardrobe. It can be incorporated into garments in a variety of ways, including as edgings hem, yokes, cuffs, collars and more.
Lace trim can be used to add a touch of elegance to your outfit, or, for a more dramatic look, to create captivating details that will be sure to catch the eye. The options are endless with lace, and it is a material that will always remain timeless.
Ultimately, the combination of fashion and lace is a match made in heaven. With their beautiful interplay of contrasting textures, colors, and patterns, the artistry and charm of this blend has no boundaries, and will always remain part of the fashion landscape.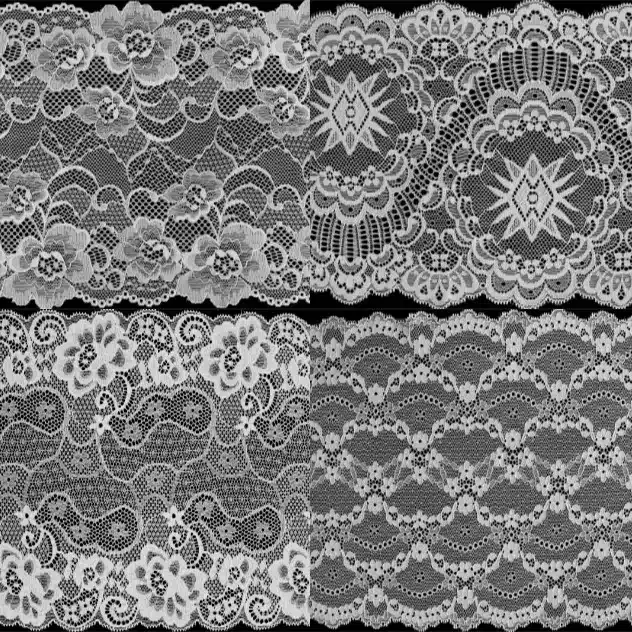 Fashion Focal Point: Lace Trim Takes Center Stage
Lace trim is making a major statement on the runway this season and shows no signs of slowing down anytime soon. From classic denim to high-end luxury items, this timeless look is showing up everywhere.
Fashionistas are using lace trim to add a touch of femininity and elegance to their wardrobes. Whether it's a pair of jeans with lace-up detail or a formal draped top with delicate capped sleeves, this timeless look adds a touch of sophistication to any outfit. Think classic pieces with a modern twist.
Lace trim can be seen on dresses, tops, coats, skirts, pants, and even shoes. Designers are playing with the length of the lace trim, often using longer hemlines for a more romantic feel. From cropped tops and mini skirts to floor-length maxi dresses, the look is always pulled together with lace trim.
With the addition of pops of color, the look can go from classic to bold in an instant. For a truly standout style, pair a bold hue with a neutral lace trim. For a more subtle statement, opt for ivory or champagne-hued lace in a classic black dress.
Whether you're looking to make a statement or simply add a touch of femininity, amain textile co.,ltd is the perfect way to take your wardrobe up a notch this season. From jeans to jackets, this timeless detail is sure to be the fashion focal point.
Exquisite Sophistication: Elevate Your Everyday with Lace Trim
Lace trim is the perfect way to add a bit of elegance and sophistication to any outfit. This delicate detail can be used to elevate even the most basic ensemble, making it look luxurious and stylish. From dainty blouses and tank tops to skirts, dresses, and even jeans, lace trim can be used to create a beautiful look that will make you stand out in any crowd.
amain textile co.,ltd When it comes to finding the perfect lace trim for your look, consider the fabric the trim is made out of. Delicate lace trim made from silk, mesh, or chiffon will add a touch of glamour to any outfit, while tweed and canvas lace trims lend a more rustic feel. If you're looking for something bold, go for embroidered detailing in bright colors or patterns.
To make lace trim look its best, it's important to remember that the key is versatility. While bright colors and vibrant patterns are eye-catching, they can also be difficult to style. To get the most mileage out of your trim, choose a neutral color that you can pair with any look. In addition, select a style that is both thin and light so that it doesn't overpower your outfit.
For a daytime look, pair lace trim with a simple white tee and ripped jeans for an effortless, yet stylish outfit. To make this look a bit more glamorous, switch out the t-shirt for a silky blouse and add some statement jewelry. For a flame-worthy evening look, go for a floor-length gown with a lace bodice and delicate cap sleeves. To make this look really stand out, choose a bold color in an elegant lace trim.
Ultimately, it's all about having fun and experimenting. Don't be afraid to play around with different pieces and experiment with various looks to see which ones you love. With lace trim, you're sure to find the perfect combination to instantly elevate your everyday look.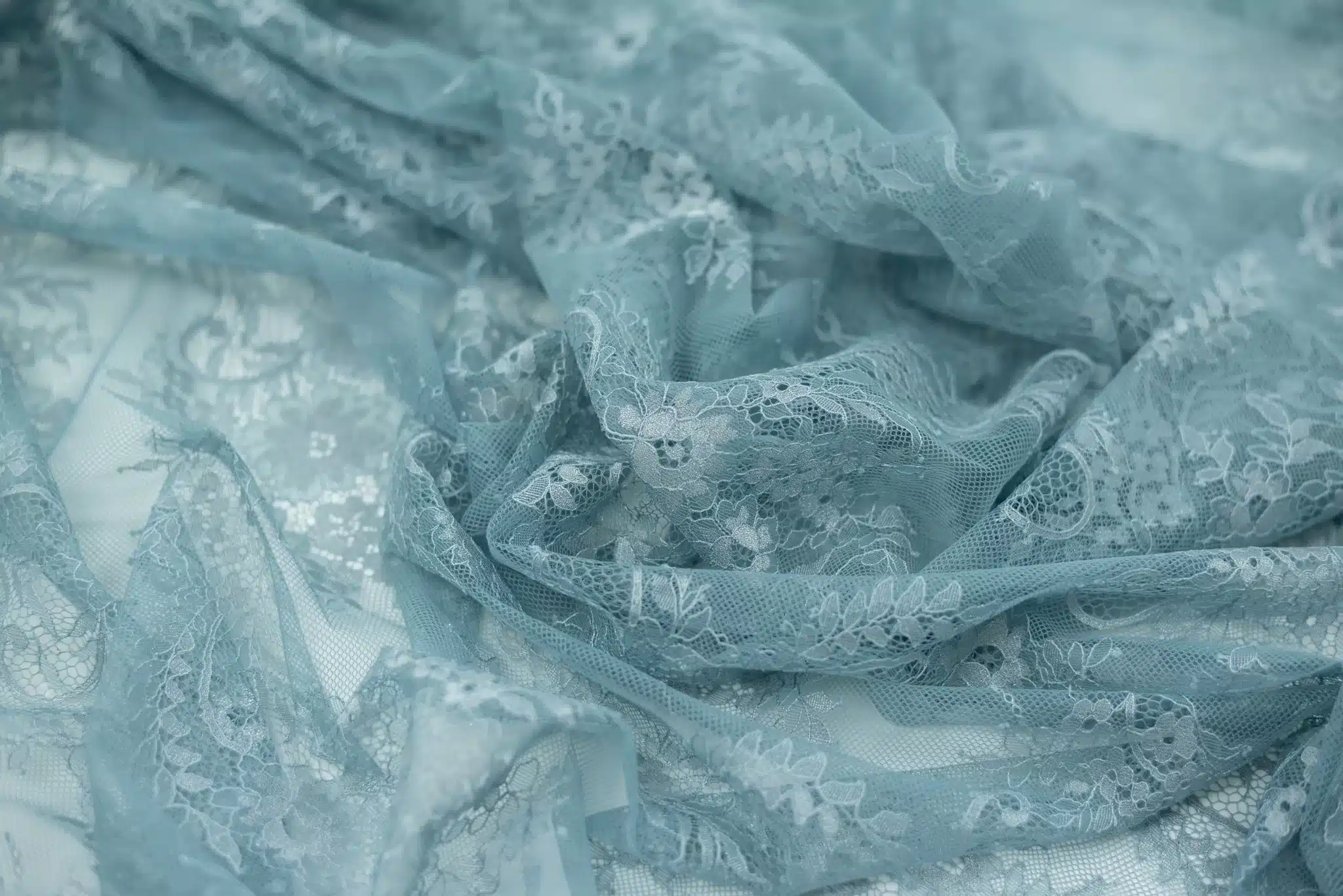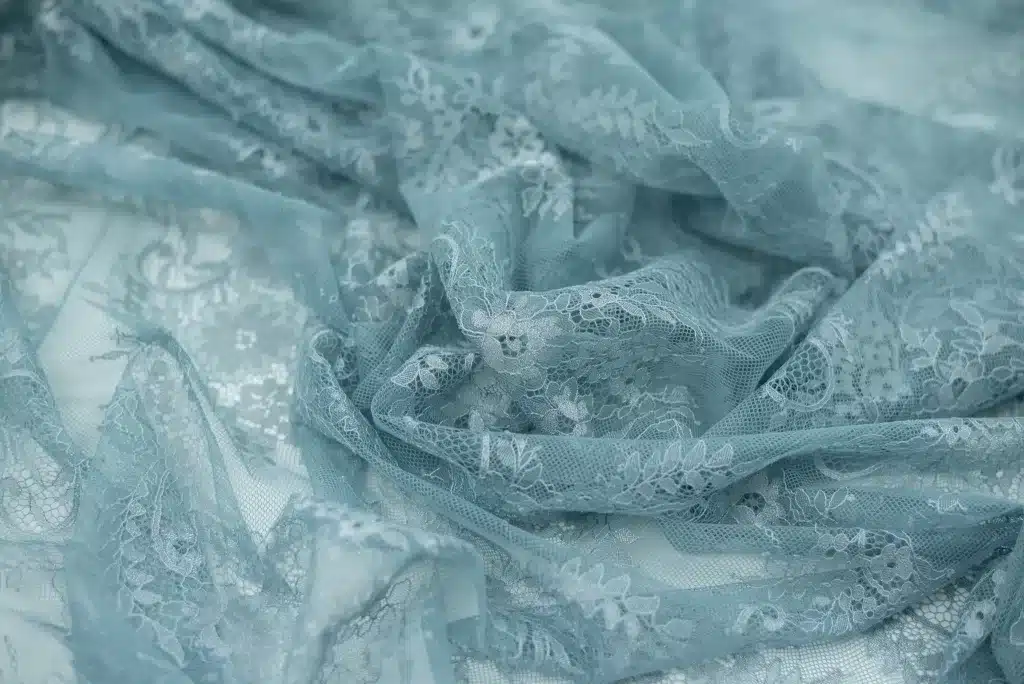 Dreamy Delights: Adorn Your World with Lace Trim Magic
amain textile co.,ltd offers a beautiful and unique way to add a touch of elegance to any room in the home with their wide selection of lace trim. From romantic ruffles and frills to delicate, eye-catching applications, these lace trims can transform an average room into something extraordinary.
amain textile co.,ltd specializes in crafting high-quality lace trim that is perfect for embellishing curtains, cushions, bedding, upholstery, throws, clothing, and more. They have a wide variety of styles to choose from, ranging from classic ruffles and frills to modern lattices and eyelets to intricate applications of lace on furniture, and many other designs. With a combination of different colors, patterns, and sizes, you can customize any piece of your home to fit your personal taste.
Their lace trim also comes with a selection of accessories such as tassels, ribbons, and binding tape, which makes creating beautiful designs a breeze. You can customize any piece of furniture or clothing with these little details to create a truly unique and special look.
amain textile co.,ltd lace trims come in various materials such as polyester and cotton blend, rayon, and silk, so you can choose the perfect trim for any project. Many of their laces are also heat-safe, so you can use an iron to press them into place without worrying about damaging the material.
Whether you're looking for sheer elegance or a practical touch of luxury, amain textile co.,ltd lace trims will give any room in your home a special air of sophistication. With their variety of laces, accessories, and materials, you can achieve any look you desire. Make your home feel truly unique with amain textile co.,ltd lace trims!
We are sorry that this post was not useful for you!
Let us improve this post!
Tell us how we can improve this post?