How to Source Clothing Lace
Clothing lace is a popular fabric used to create a variety of garments, from lingerie to dresses and blouses. It is a delicate and beautiful fabric that can add a touch of elegance to any outfit. If you are looking to source clothing lace for your next project, there are a few things you should consider.
First, you should decide what type of clothing lace you need. There are many different types of lace, including Chantilly, Alencon, and Venise. Each type of lace has its own unique characteristics, so it is important to choose the right one for your project. You should also consider the weight of the lace, as this will affect the drape and feel of the fabric.
Once you have chosen the type of lace you need, you should begin researching suppliers. You can find lace suppliers online, in fabric stores, or through trade shows. When researching suppliers, make sure to read reviews and ask questions about their quality and customer service. You should also compare prices to ensure you are getting the best deal.
Once you have chosen a supplier, you should order a sample of the lace to make sure it meets your expectations. You should also ask for a swatch of the fabric so you can see how it looks and feels in person.
When ordering clothing lace, you should also consider the amount of yardage you need. Most suppliers will provide you with a yardage chart that will help you determine how much fabric you need for your project. You should also consider the width of the lace, as this will affect the look of the garment.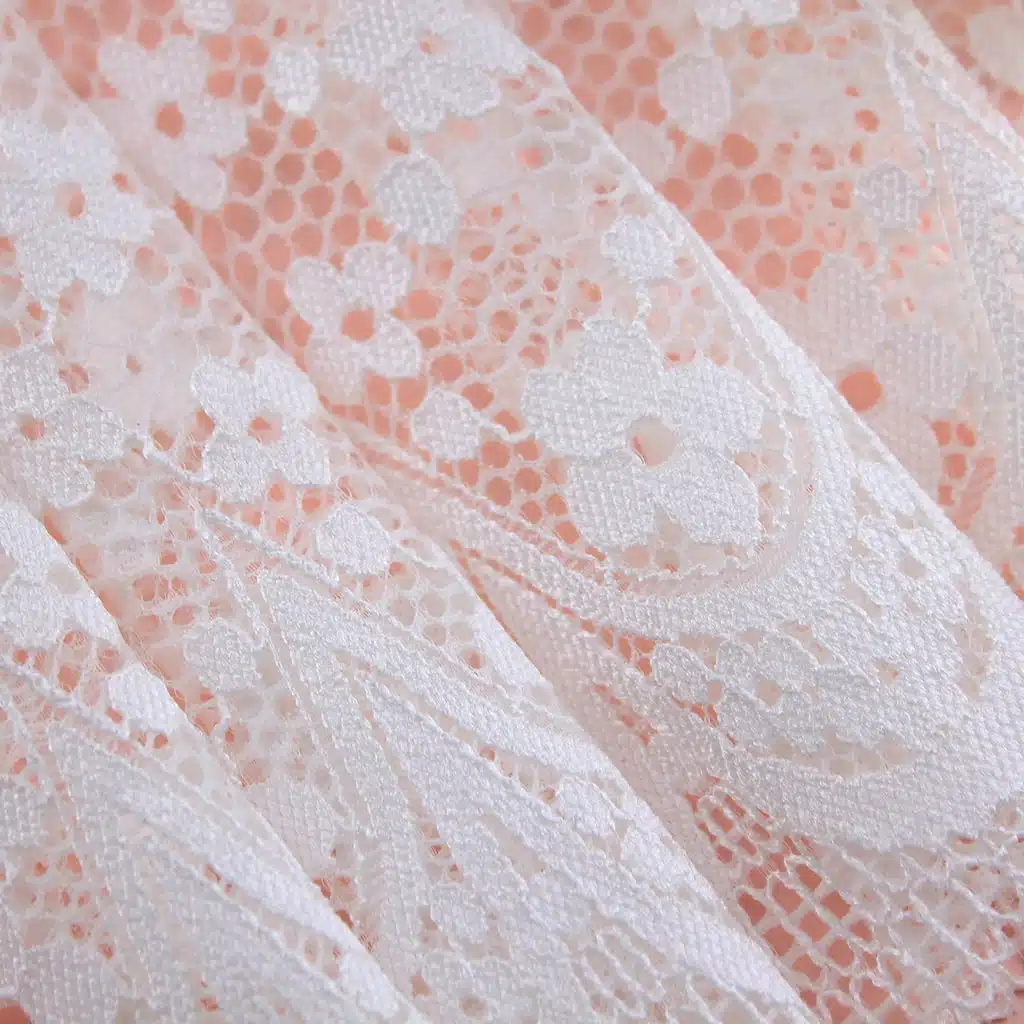 Finally, you should consider the cost of the lace. Lace can be expensive, so it is important to shop around and compare prices. You should also consider the shipping costs, as this can add up quickly.
Sourcing clothing lace can be a daunting task, but with a little research and patience, you can find the perfect fabric for your project. Make sure to consider the type of lace, the supplier, the yardage, and the cost before making your purchase. With the right lace, you can create a beautiful and unique garment that will last for years to come.