Beautiful Wholesales Lace Trim Fabric Width 21.5cm for Bra Lingerie Garment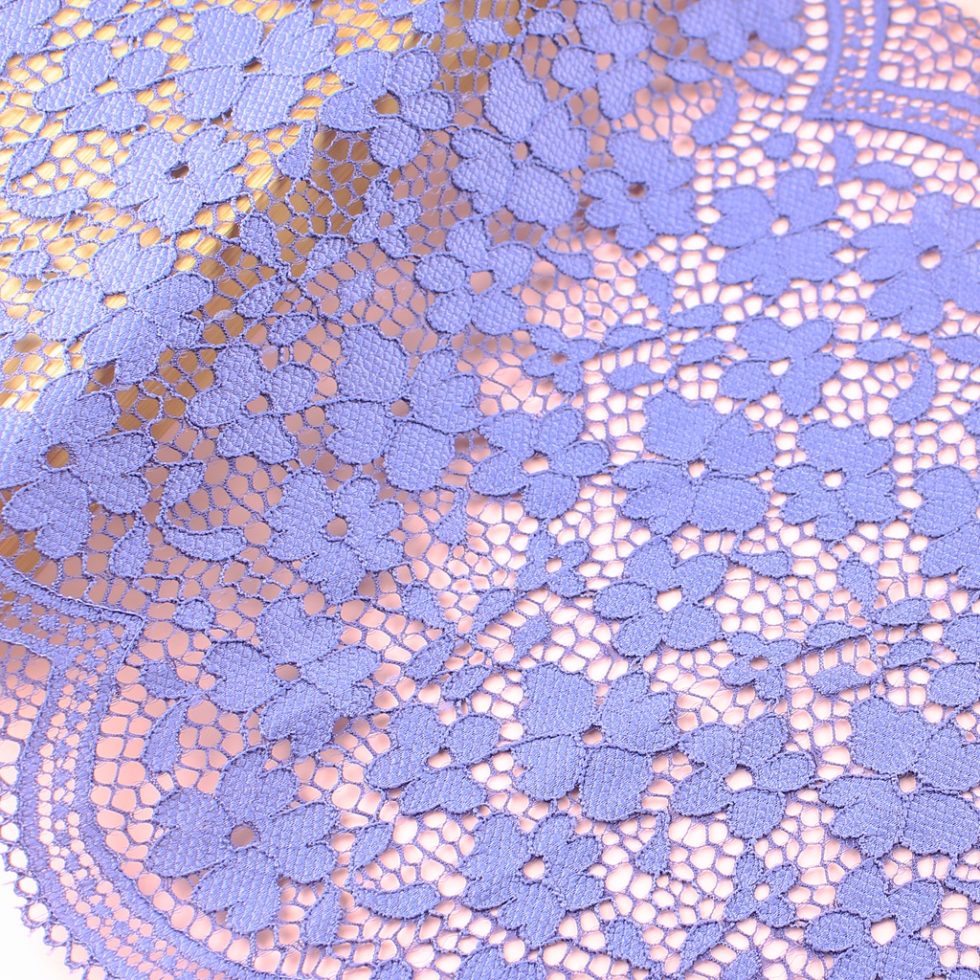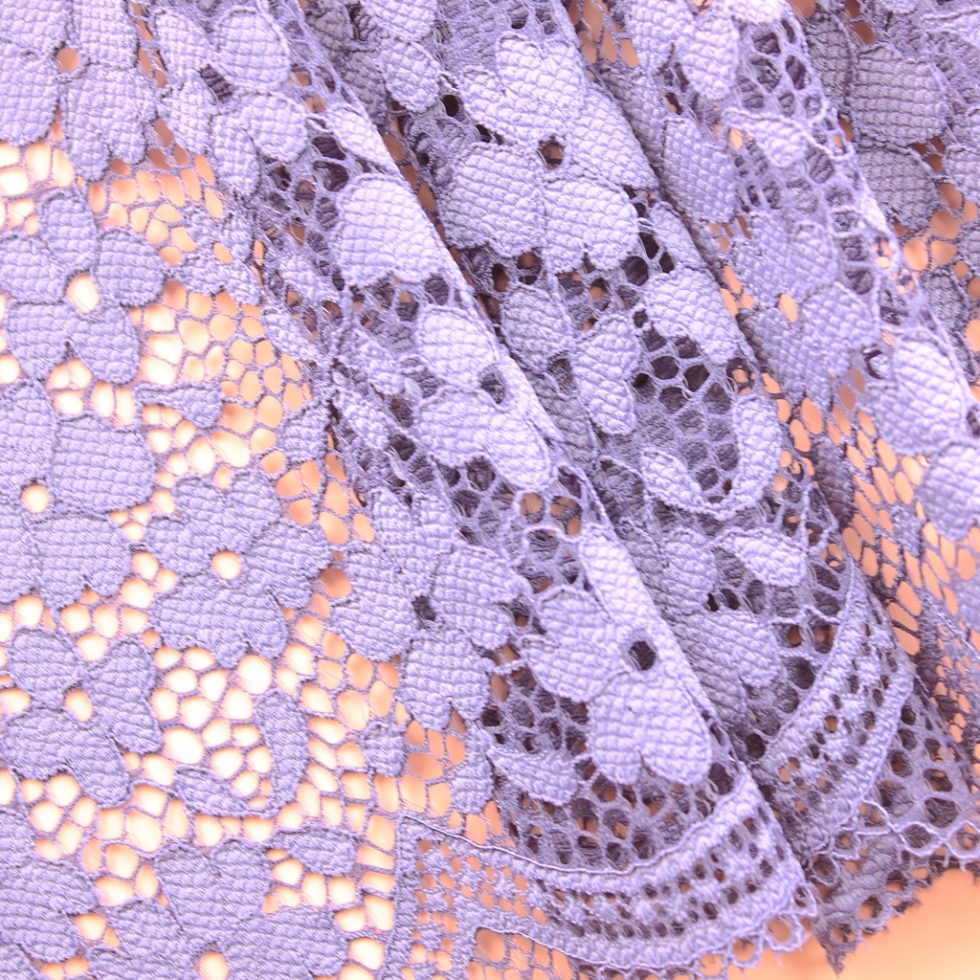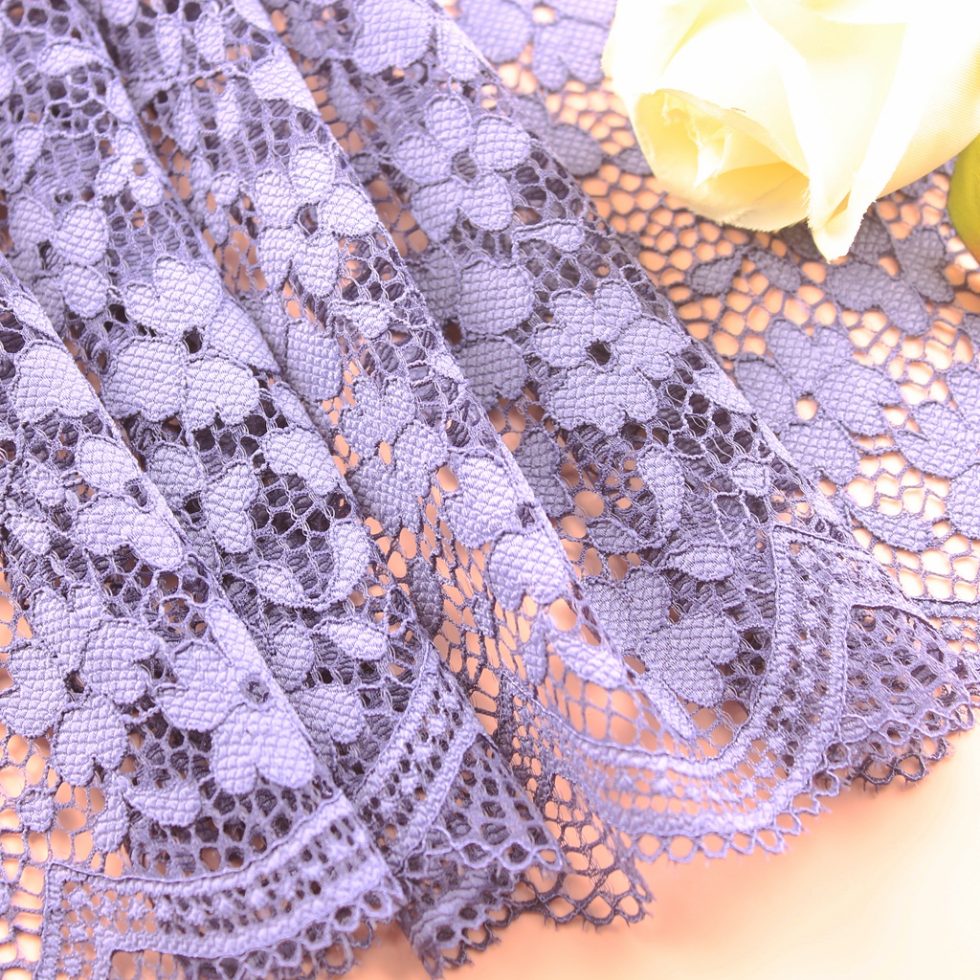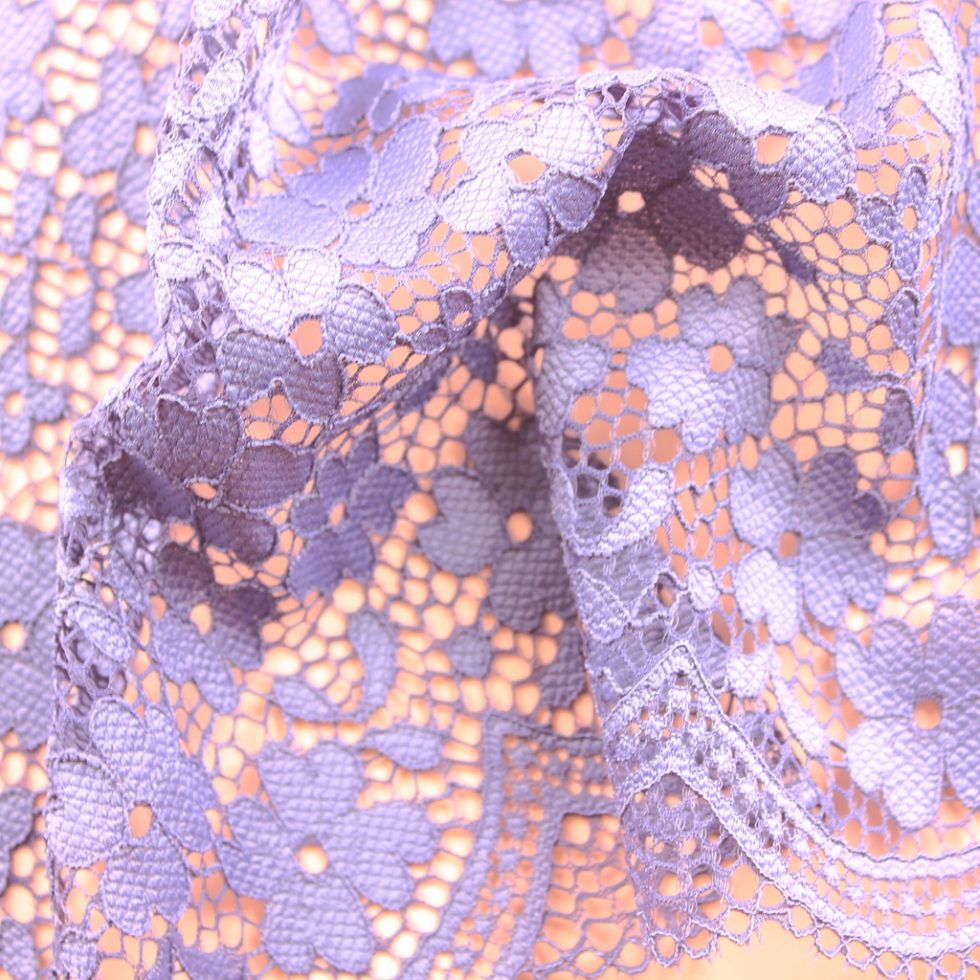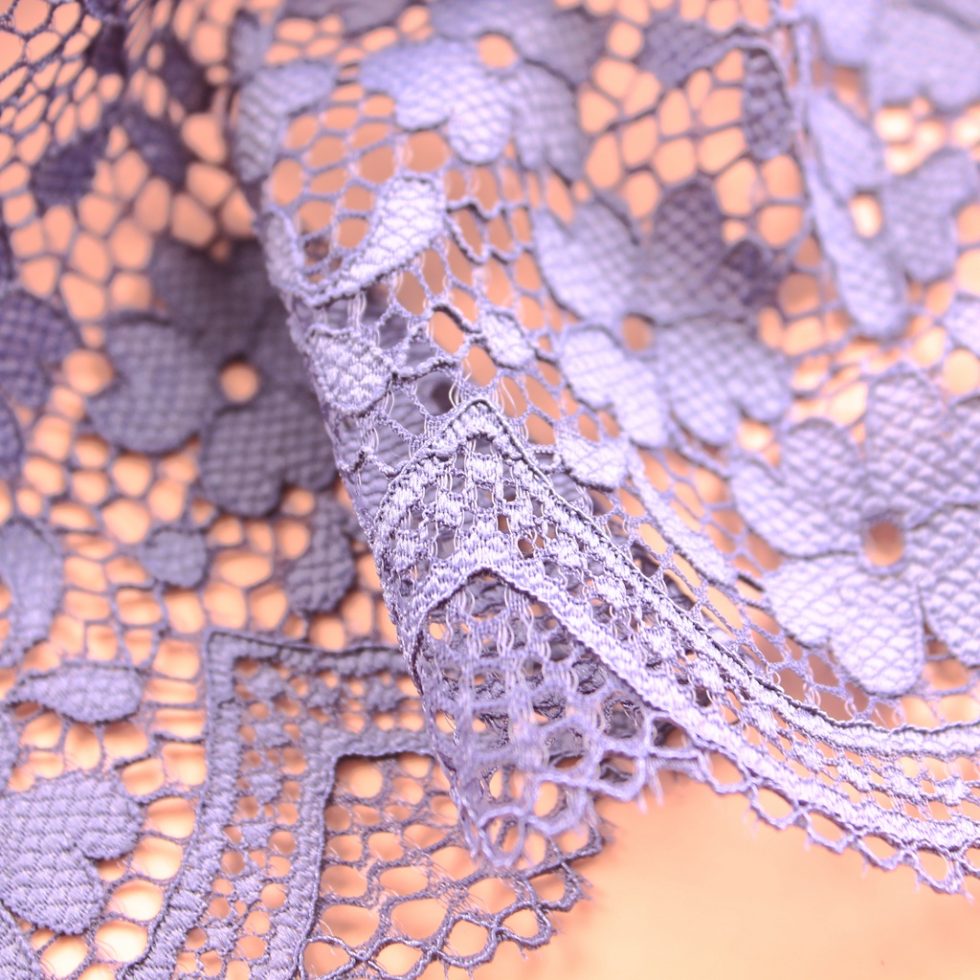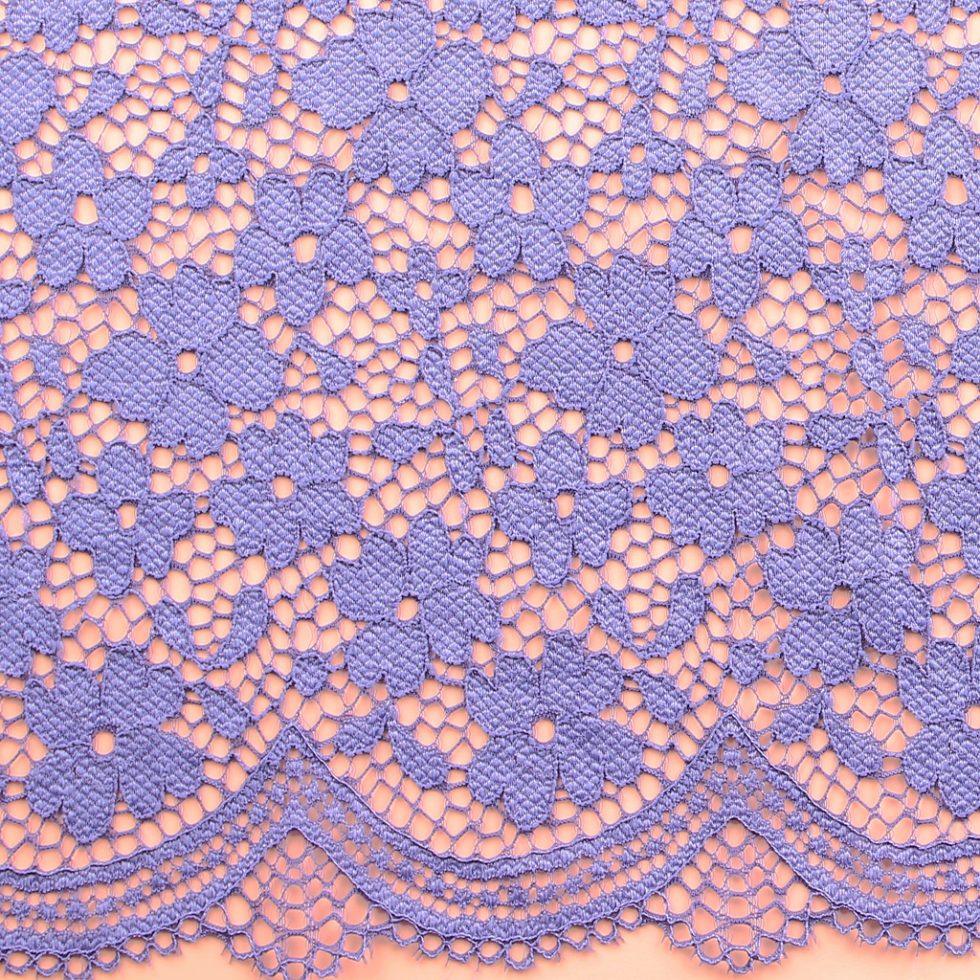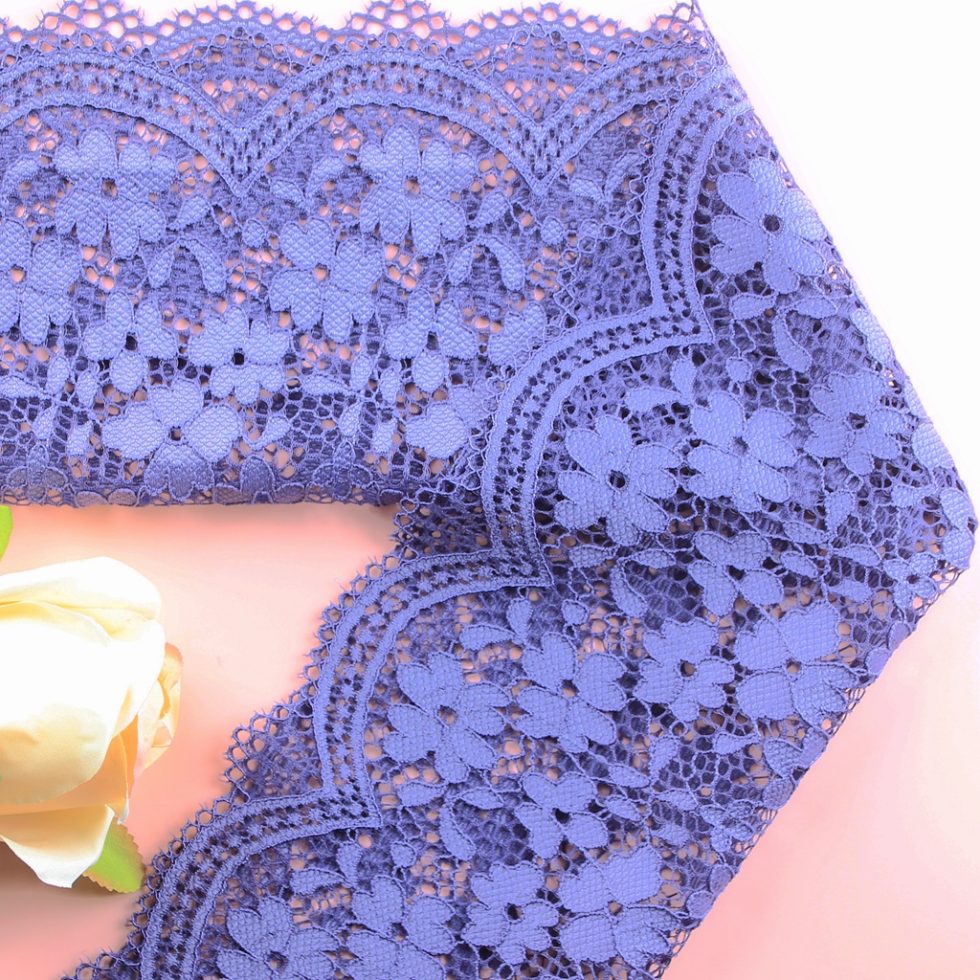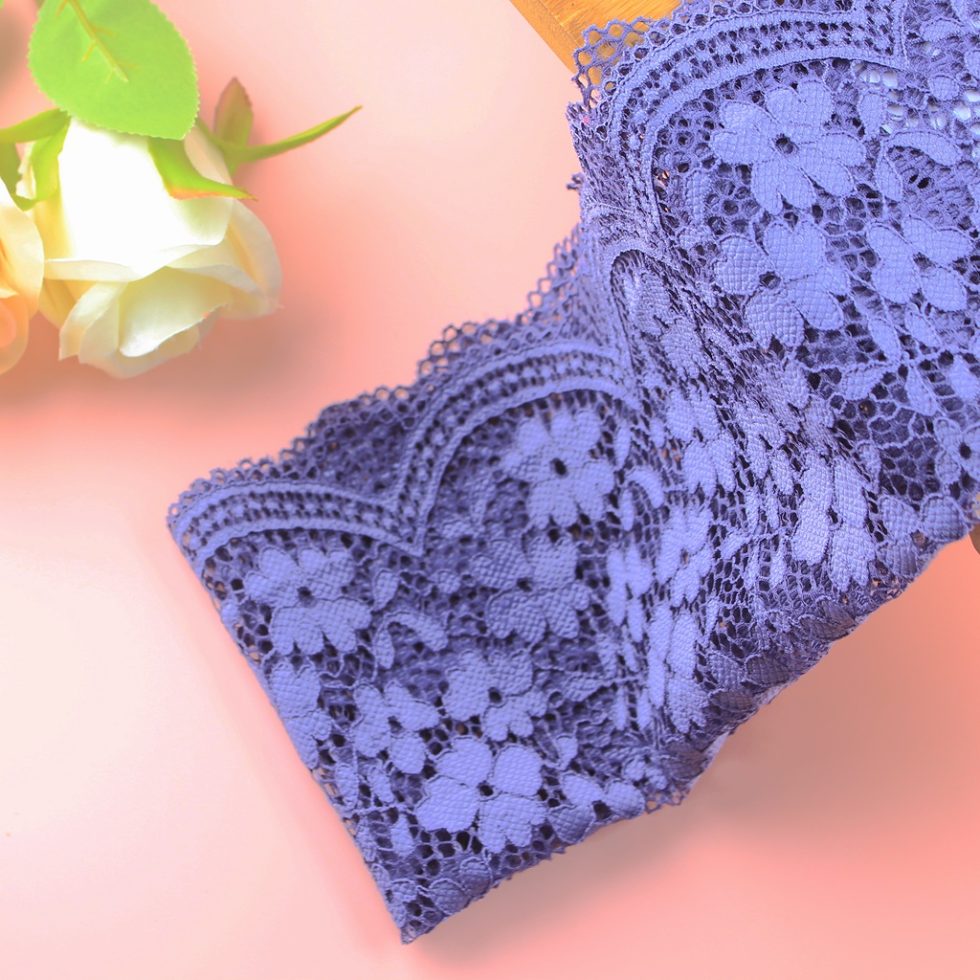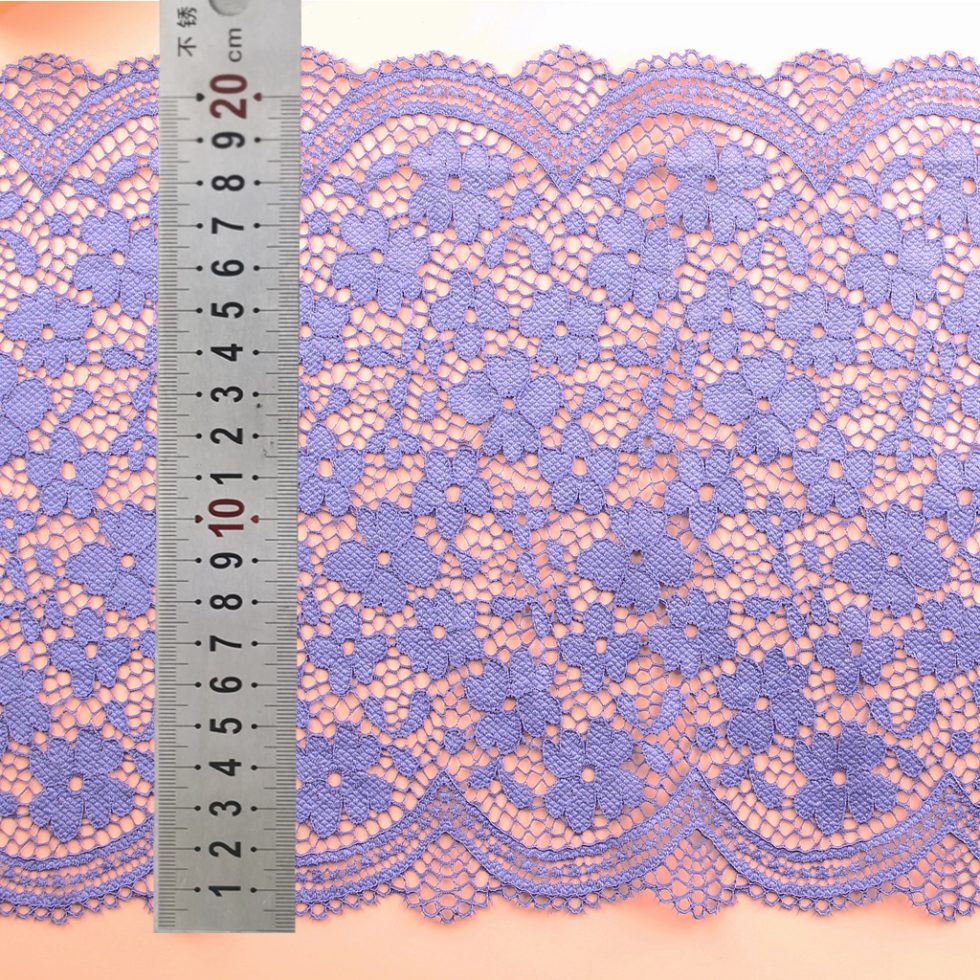 Details
This Stength Elastic Lace comes in width: 21.5cm.
Make your own lace embellishments and accessories!
Soft and stretchy!
Popular shabby chic elastic lace in a wide 21.5cm width and a large assortment of modern and vintage color options. Elastic lace is perfect for creating your own custom boutique-style headbands made to the exact size that you need! This soft material is wonderful against infants' delicate skin! Also great for hair-ties, sewing, and so much more!
Sold per meters (100 cm x 21.5 cm or 1.0936 x 0.2352 yard)
Lace edge: both side
Composition: 100% polyester
Customization:
Graphic Customization (Min. order 10000 yards)
Customized Logo (Min. order 100 yards)
Customized Packaging (Min. order 100 yards)
Care instructions:

* Please note that color in reality can be different from the color on the screen!
| | | |
| --- | --- | --- |
| 1 | Article : AMLE00009 | Fabric Type : Voile |
| 2 | Repeat : 6.5cm | Width : 21.5cm |
| 3 | Style : Chantilly | Pattern : Figurative |
| 4 | Colors : Blue | Quality : A Grade |
| 5 | Technics : Knitted | Feature : Sustainable |
| 6 | 出码率 : 47.34 Y/kg | Weight : 19.01 g/Y |
| 7 | Composition : 100% Polyester | Certification : OEKO-TEXT |
Specification
Questions & Answers
What is clothing?
Clothing (apparel, cloths, garment) is known as clothing for men, women, children and babies. It can be divided into mass-produced ready-to-wear (commonly known as ready-to-wear or ready-made-garment in English) and custom-made clothes (haute couture).
What are the materials of clothing?
The material of clothing includes two parts: main material (fabric) and auxiliary material (trimmings ), such as interlining, lining, padding, zipper, button, ribbon, lace, and so on.
What are home and furniture textiles?
Fibers, yarns, fabrics and finished products used in home life are considered home furnishing textiles. There are many kinds of home textile end products, such as curtains, carpets, quilts, bed sheets, pillows, pillowcases, mattresses, or mosquito nets with lace.
What are gray, grey, griege or griege fabrics?
Fabric that has not been scouring, bleaching and finishing can be called griege. Simply put, as long as it is just woven, before any further processing, it can be called griege.
What is scouring?
The process of removing oil, sizing agent, thickening material, dust etc. from fabrics during spinning and weaving by water and other solvents or souring agents. If the fabric is not scoured, it will hinder the penetration of dyes, treatment agents or water, resulting in uneven dye absorption, which will reduce the color fastness and even cause speckiness.
What is bleaching?
It is the process of using bleach to remove undesirable pigments in fibers or fabrics. It is an important preparation before dyeing.
What is dyeing?
After the fabric is pre-treated (desizing, scouring, bleaching), it interacts with dyes, assistants and water at a certain temperature and time, so that the dyes can be moved to the fibers in the fabric. As long as the equilibrium state is reached, the dye will be fixed in the fiber, that is, it has a certain color fastness and is not easy to fade (color fading). However, because the chemical composition and structure of different fibers are different, if a certain dye is used, different fibers will show different coloring effects.
Order Enquiry Form
Contact form description text